One of the most


cosmopolitan
islands of the


Saronic Gulf

Spetses Island is one of the most popular travel destinations in Greece as well as famous for the glorious history and naval past. Its location at the southern end of Argosaronic Gulf, to the entrance of the Argolic Gulf, very close to the Peloponnese east coast, makes Spetses approachable both by sea and land.

According to the most prevailing opinion, its name comes from the Venetian "Isola di Spezzie", which means Island of aromatic plants. It is distinguished of its noble and aristocratic atmosphere, superb architectural design, the piny forests and the crystal clear waters.

Some of the most picturesque bays, pebble and sand beaches you could visit during your holidays in Spetses are Agioi Anargiri, Agia Paraskevi, Zogeria, Vrelos, Ksilokeriza and more.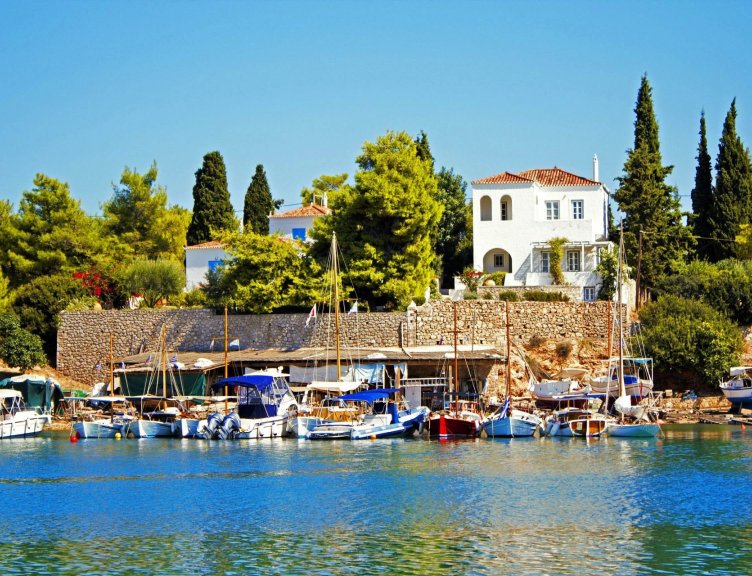 More Information
Notable sights in Spetses are Bouboulina Museum, Spetses Museum, the Μansion of Hatzigianni Meksi, Anargyrios - Korgalenios School, the Abbey of Saint Pantes, the Lighthouse of Spetses with the church of Panagia Armata, the cave of Bekiri and many other remarkable attractions giving astonishing views.
Apart from the extreme sports, hiking, biking through the lush pine forests, nightlife in Spetses has a cosmopolitan character, satisfying every preference.
Standing out from other Greek islands, the only means of transport that can be used are motorcycles, bicycles, traditional horse carriages and water-taxis.
Organize your holidays in Spetses and discover the beautiful sceneries of this small island of Greece!
Spetses  is now one of the top islands in the preferences of Greek and foreign visitors from all over the world and every year "hosts" thousands of visitors due to its geographical location, the history of the island, the beautiful beaches, the clear blue sea, the historical museums, the old mansions and the cosmopolitan character that has retained.
Another reason that people visit Spetses is the representation of the burning of the Turkish flagship at the Battle of Spetses in memory of which people of Spetses built the church of Panagia Armata in lighthouse area and for which the first fifteen days  of September Spetses celebrate the "Armata" festival. This great festival of Spetses includes theatrical and musical performances, cultural exhibitions and ends with the representation of the battle, in front of the port.